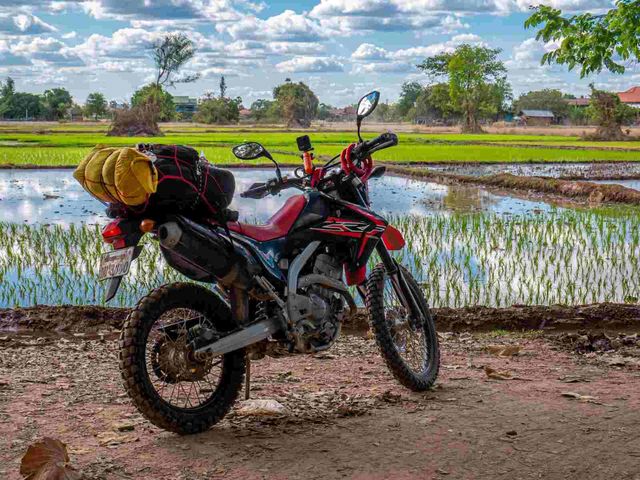 RIDEINLAOS CAN PROVIDE ACCOMODATION AND ROADBOOK - RIDE MIND FREE!
You do not know where to go?
You want to see something other than what guides offer?
You already have some idea of course and you want us to finalize it?
You want to privatize your stay?
Rent a pickup with driver! It will carry your luggage, the passengers until your next step.
RENTAL CONDITIONS
A deposit of 30% for the reservation.
International driving license.
Garantee: your passport or $1000US.
MOTORCYCLE TOURS IN LAOS
DESTINATIONS: : VIENTIANE - LUANGPRABANG - PAKSE - VANGVIENG, KONG LOR CAVE...
MOTORCYCLE ROAD-TRIPS
Real sized bike agency in Laos, you can trust Rideinlaos and take advantage of our knowledge, experience and willingness to fulfil your perfect motorcycle trip in this little-known country of Southeast Asia returning bursting with memories…
Rideinlaos is your ultimate road trip maker
GUIDED / SELF-GUIDED / CUSTOM TOURS
Rideinlaos is your motorcycle next trip designer and a motorcycle rental company. Make your rider's dream a reality by exploring the best scenic roads and trails of this remarkable country.
MOTORBIKE RENTAL
With packages to suit all, jump on a new motorcycle adventure through roads and trails of Laos.
OPTIONAL: Holder for a mobile phone (USB plug), Quality helmet, Top box, knees and elbows protection
Why Laos with Rideinlaos?
Book your bike now!
Explore the breathtaking landscapes of Laos by motorcycle and discover unique cultures and unforgettable experiences on the road with Rideinlaos!
Contact us
Our Motorbikes
Choose your bike
Rent from $50US (if payment in local currency (LAK), exchange at daily local bank rate.)
CRFL #1
CRFL #2
CRFL #3
CRFL #4
CRFL #5
CRFM #6
Rally #7
CRFL #8
Choosing Rideinlaos is more than just renting a motorcycle
Rideinlaos can book your hotel on arrival, pick you up at the airport. Ask for more information!
Happy Clients Rideinlaos offers you reliable motorcycles.
Kilometers travelled by our customers
Years of experience Rideinlaos was founded in 1995, take advantage of our experience!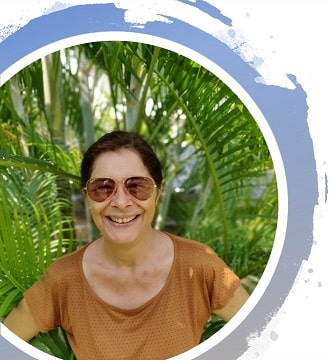 Dominique
She's the Laos side of the company and deals with the administrative and financial part. She lives and works in Vientiane. She speaks French, Laotian and English.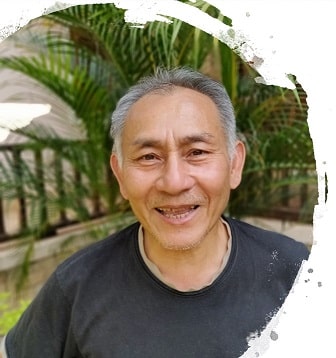 Ay
Dominique's husband, Laotian people, takes care of the maintenance of the motorcycles and its objective is to put at your disposal motorcycles maintained "top quality" which will be able to accompany you without worries. You leave with his "babies", take care!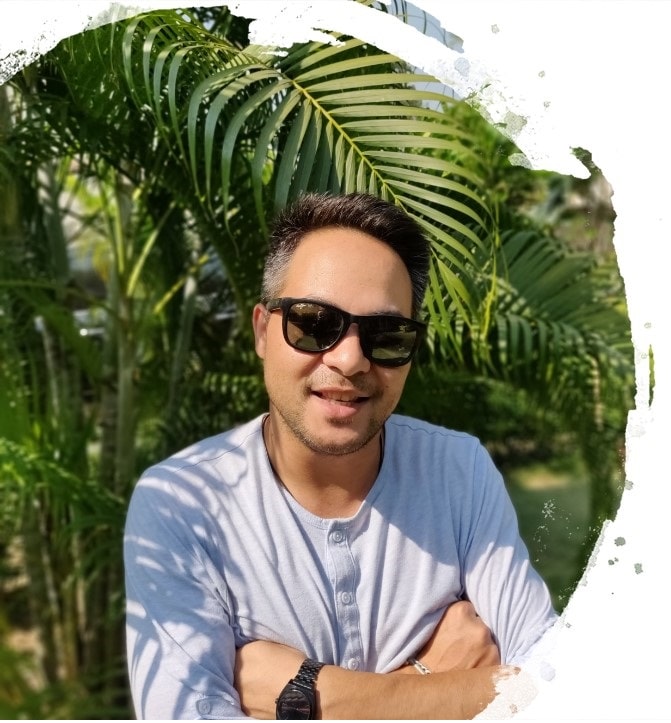 David
David is in charge of commercial animation and customer support. He works in Vientiane, knows Luangprabang like his pocket and you can build with him the best routes. Thanks to its network, he will find you the most beautiful places to sleep or eat.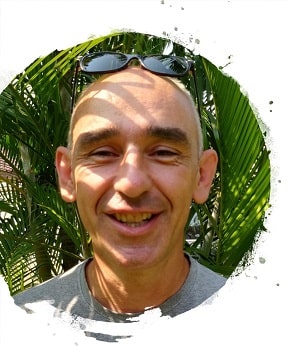 Yvan
Biker for more than 35 years, he makes trips between France and Laos. Lovers of Laos, its inhabitants and its tracks, He created Rideinlaos with the main idea to propose you the most reliable and clean motorbikes of Laos.
Location:
Nongbone Road, Vientiane, Laos
Please call us before coming!
Email:
contact@rideinlaos.com